We have a dedicated team of Independent Financial Advisers with a wide range of specialities. We are confident that whatever your requirements, we can offer you tailored advice.
Based in Henley-on-Thames, Marlow, Maidenhead, Slough, Reading, London and Windsor, our advisers will also travel to visit clients if desired.
Why choose an Independent Financial Adviser?
We are not tied to any product providers. As such, we can focus on giving you personalised advice based on your situation
All Independent Financial Advisers are bound by strong regulations that protect clients.
We work with a wealth of companies and individuals from all across the Thames Valley. No templates or packages; our service is tailored just for your situation.
We specialise in advice for businesses, individuals and the vulnerable.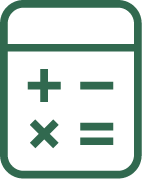 We are experts on financial planning and employee benefits for
companies and corporations
of all sizes.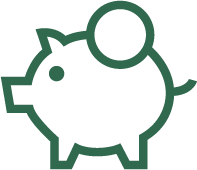 Taking care of your personal finances is more important than ever.
We can guide you towards
long-term stability.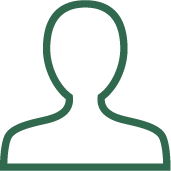 Do you have a vulnerable child you'd like to provide for, parents that need care or want to provide for your long-term care?
"I've just had my first meeting with my new IFA, Helen Fraser. Just wanted to let you know how impressed I am with her, both as a Financial Adviser and as a person! She fits right into the Orchard ethos - approachable and empathetic as well as financially skilled - and I can see why she's working with you - well done for finding her. Keep her, I like her! :)"
"Excellent investment advice for my client, very easy to do business with."
"Your (Steve Hedges) knowledge of the financial market is exemplary and savings that you helped us make way offset the charges incurred. We both felt at ease and were confident that your advice would be beneficial to us."
"I'd really like to recommend Stuart Logan of Orchard House IFAs, who has
just come to give us some financial advice. This is the third time we have used Stuart. As usual, he has offered some really interesting and useful advice, and we have been really impressed every time we have used him."
"Damian was incredibly helpful in re-phrasing in simple terms to allow me to better understand the questions being asked. He was absolutely incredible and made, what I expected to be a difficult process, incredibly easy. I have great trust and faith in Damian. Thank you" ~ Kelly Hobbs
"Helen is wonderful and she does her best with someone who really struggles with figures and financial concepts" ~ Elisabeth Skinner on 07/03/2019
"I find Stuart to be curious, helpful and massively professional, thank you!" ~ Nikki Watkins on 19/06/2019
"I like the personal touch, it wasn't just about my finances. A connection really helps in having trust and confidence in what you are being told. Elaine gave me that" ~ Chris Hancox on 24/09/2018
"Tricia and I would like to thank you for all the advice and help that you have given us over the past couple of years. Your knowledge of the financial market is exemplary and the savings that you helped us make way offset the charges incurred. We both felt at ease and were confident that your advice would be beneficial to us. On another note, the investments made for a close friend helped to make her final few years comfortable in the knowledge that her financial affairs were in such good hands and  that her capital will still intact on her passing. I have and will continue to recommend you at every opportunity" ~ James and Tricia Rice on 15/11/2017
Not sure what you need?
Call us on 01491 412 513
Financial planning and advice for people and businesses across Berkshire, Buckinghamshire, Oxfordshire, Hampshire, Surrey & beyond.