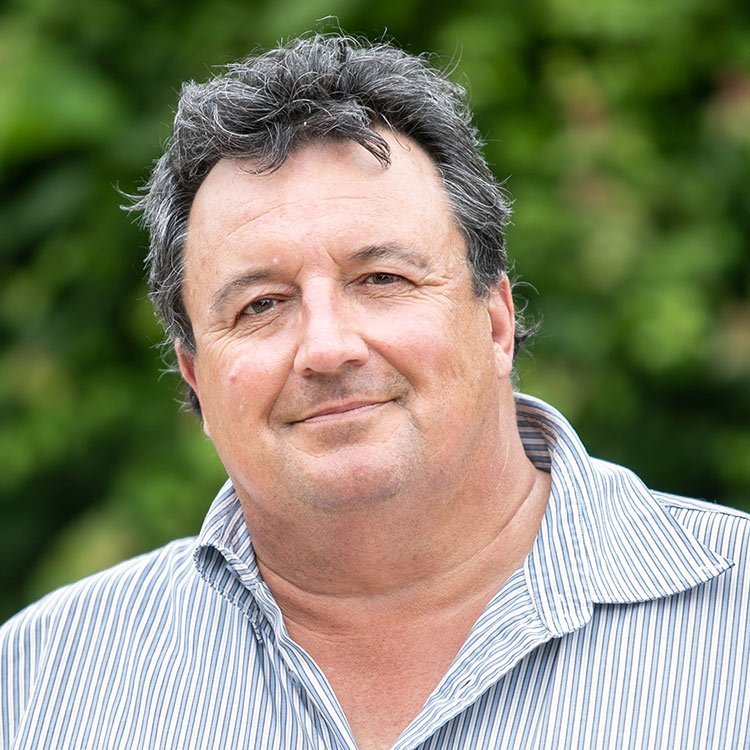 Julian is a shareholder within Orchard House (IFAs) Ltd.
Having joined the Financial Services Industry in 1982 Julian brings a valuable depth of knowledge to the company.
Controlling a Region of some 325 individual advisers at the time for a large financial services company in the early 1990s, he resigned from his position in 1994 to create Orchard House (IFAs) Ltd, as he was convinced that only a truly independent firm could offer appropriate advice to individuals.  His belief in the fair treatment of customers has been a dominant culture in the company ever since.
Julian specialises in investment advice, for people of any age that have received an inheritance, or for individuals on or around their retirement years.  He encourages clients to look at the wider investment and financial planning picture in this regard and not just at the size of someone's pension pot.  Other investment strategies are discussed and clarified for later life income.
Julian's other two passions in life are his family and choral music and he has performed the occasional bass solo.  His love for music from the Baroque era borders on an obsession and he tells us regularly at work (somewhat tongue in cheek, it must be said) that "decent music stopped when J S Bach died!"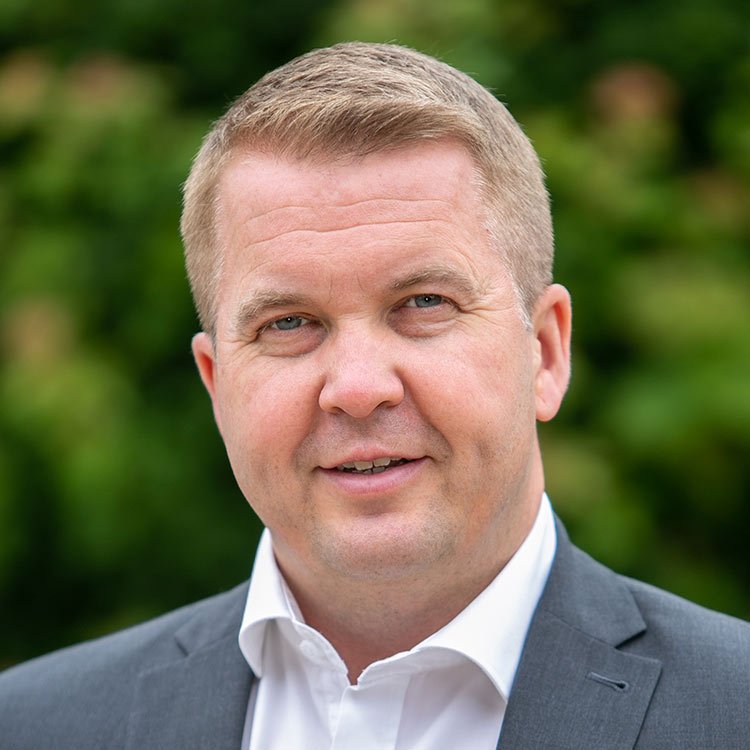 ADVISER – INDEPENDENT FINANCIAL ADVISER & MORTGAGE BROKER
Damian has worked in financial services for over 20 years. During his career, he has held various roles within Barclays Bank, Prudential, and GMAC RFC.
Damian prides himself in establishing long-term relationships with his clients as regular annual reviews are as important and beneficial as the initial consultations. Damian's style is professional but relaxed and he has the ability to explain complex information in a way which is easy to understand.
Damian advises his clients in many areas of financial planning including, investments, pensions, retirement options, mortgages, equity release, life insurance and protection.
Damian is our mortgage specialist. He has a dogged determination to root out the best deal for mortgage clients.
In his spare time, Damian values spending time with his family, boating on the Thames, attending his local gym and he is also a member of the Magic Circle in London.
Relevant Qualifications:
DipPFS – A member of the Chartered Insurance Institute/Personal Finance Society, holding their Diploma level qualification
Cert CII (MP) – Mortgage advice qualification.
Cert CII (ER) Equity Release Qualification
INDEPENDENT FINANCIAL ADVISER - VULNERABLE CLIENT SPECIALIST
Helen is an Independent Financial Adviser (IFA) whose particular area of expertise is working with clients who are within ten years of retirement, clients at retirement, financial planning and divorce, Inheritance Tax planning and care fees planning. Helen also works with Attorneys acting under an Enduring Power of Attorney or a Lasting Power of Attorney.
Helen's aim is to help clients navigate the sometimes confusing world of personal finance and to make the most of their money. She can help you whether you are an experienced investor or a novice. Helen sees her role more as a mentor rather than telling clients what to do, by listening and having a two-way conversation.
Having a background in marketing, Helen has always been interested in personal finance and saving so when she was looking for a career change it seemed natural that she should train as a financial adviser in order to share that expertise and passion with others.
Helen says "I love it when people come to see me with a complex issue, we put a plan together that they understand and I can literally see the relief on their face".
As a fully Independent Financial Adviser, she is able to give advice on the best solutions tailored to each individual or family. Helen is qualified to Level 4 and is also able to advise on payment options for long-term care and releasing money from your home (Equity Release).
Her full qualifications are as follows:
Pension planning (AF3)
Diploma in Regulated Financial Planning
Long-term care insurance (CF8)
STEP Certificate for Financial Services (Trusts and Estate Planning) and Affiliate Member of STEP
Certificate in Equity Release (ER1)
Pensions Update (R08)
Advanced Certificate in Marketing
MA History, Cambridge University
Helen has worked with Orchard House since 2011 and lives in Henley-on-Thames.
Outside work Helen plays in the local orchestra and enjoys walking.
The Financial Conduct Authority does not regulate taxation advice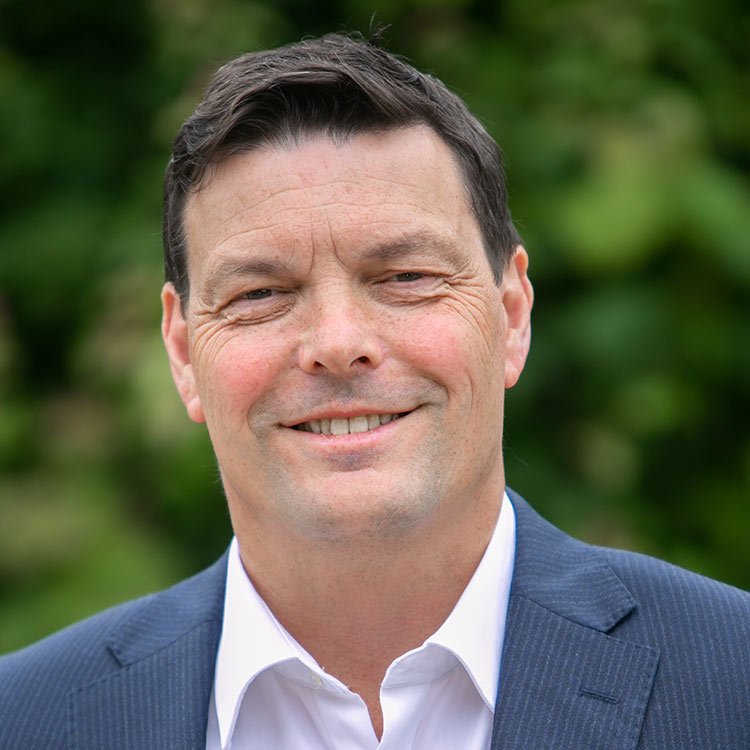 GET IN TOUCH WITH STEPHEN
INDEPENDENT FINANCIAL ADVISER
Steve has over twenty years' experience in the financial services industry. Having previously worked with Lloyds Bank, London & Manchester, Friends Provident and also running his own Independent financial advisory company he has a wealth of experience across all disciplines of personal and corporate financial planning.
He is a fully qualified Financial Adviser, providing advice tailored to meets individual needs. As he is independent, Steve can offer products from the whole of the financial marketplace. The main areas of advice are retirement planning, investments, protection and mortgages.
Steve takes great pride in developing long-term relationships. He will always ensure that recommendations are clearly explained and that on-going advice and support is accessible.
In his spare time, he enjoys writing music, playing in a band and keeps active with football.
Relevant Qualifications:
Diploma in Financial Planning
Certificate in Financial Planning
Certificate in Mortgage Advice
Certificate in Life & Pensions
INDEPENDENT FINANCIAL ADVISER - INVESTMENT & PENSION SPECIALIST
Stuart is a proactive, fully qualified IFA with over twenty years' experience in the financial services sector having worked at Rothschilds, Santander and GMAC RFC. Stuart has been offering financial advice since 2007 and has gained a wealth of experience in both personal and company financial planning through his own property portfolio company.
Stuart relishes explaining technical details in a relaxed, easy to understand, manner. He now specialises in tax planning, pensions, investments, mortgages, and equity release. Stuart enjoys building long term client relationships, giving support throughout the financial journey. He has an additional specialist qualification in Equity Release.
Outside of work, Stuart is very athletic and among his achievements; has rowed for Great Britain as a Junior, completed ultra-distance races including the Marathon Des Sables (160-mile Trans- Saharan Running Race) and many triathlons.
Stuart is happy to take on additional clients and for his details to be passed on.
Relevant qualifications:
Certificate in Equity Release (ER1)
Diploma in Financial Planning (DipPFS)
Certificate in Mortgage Advice & Practice (CeMAP)
Certificate in Equity Release & Home Reversion Plans
Certificate in Financial Planning
BA(Hons): 2:1 Business Management
The Financial Conduct Authority does not regulate taxation advice
INDEPENDENT FINANCIAL ADVISER
Elaine has been a fully qualified financial adviser since 2002 and has been working with Orchard House since 2012. She works with individuals, families, and businesses to provide advice on pensions, investments, and protection, as well as long term care planning and equity release. Prior to 2012, she gained a wealth of experience working in retail banking.
She prides herself on being approachable and empathetic and genuinely enjoys providing top quality, tailored advice.
As a fully Independent Financial Adviser, her solutions are tailored to her clients' specific needs. Her advice is delivered in a relaxed and straightforward manner. She aims to develop long-standing relationships with her clients and to help them to prepare for and adapt to their changing financial needs throughout their lives.
In her spare time, Elaine enjoys singing, walking and travel.
Relevant Qualifications:
DipPFS: Diploma in Regulated Financial Planning
Certificate in Mortgage advice & practice
Certificate in Equity Release & Home Reversion Plans
Certificate in Long Term Care
BA (Hons) Economic and Social History, Queens University Belfast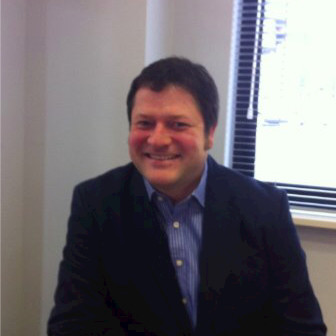 GET IN TOUCH WITH PATRICK
A highly experienced financial adviser working with both corporate clients and high net worth individuals alike.
Corporate
An in-depth knowledge of the tax and legal aspects of businesses in the UK. Consulting with employers over both their legal obligations and desirable responsibilities towards their workers, Patrick also sat on the intermediary panel consulting with the Department of Work and pensions over the development of workplace pension regulations in the UK (2014-2016).
Widely connected in the field of mergers and acquisitions with contacts in both the corporate finance and legal professions, Patrick brings valuable expertise in the advice disciplines of tax planning and employee benefits, including insurances required to protect the profitability of companies and planning for business succession.
Private Wealth
Patrick has been advising high net worth individuals on their personal wealth for over 20 years having started as a technician in the area of tax and trusts. Patrick advises individuals on their UK assets and covers the areas of investment (lump sum and regular saving), pensions (where he holds further specialist qualifications), protection, estate planning and personal tax.
Relevant Qualifications:
DipPFS,
Cert PMI,
Cert PFS (MP&ER)
A qualified member of the Chartered Insurance Institute and the Personal Finance Society, Patrick is certified to provide retail finance advice in UK.
Formerly a Director of Lorica Wellbeing, a market-leading corporate consultancy and workplace financial education provider. Formerly An equity partner in Saltus, a private wealth discretionary fund manager
'I strive to apply the maxims which successful financial planners apply to all their client relationships; working in partnership to support their needs and objectives, putting their interests first by providing solution-driven advice based on excellent technical knowledge'.
The Financial Conduct Authority does not regulate taxation advice
"I've just had my first meeting with my new IFA, Helen Fraser. Just wanted to let you know how impressed I am with her, both as a Financial Adviser and as a person! She fits right into the Orchard ethos - approachable and empathetic as well as financially skilled - and I can see why she's working with you - well done for finding her. Keep her, I like her! :)"
"Excellent investment advice for my client, very easy to do business with."
"Your (Steve Hedges) knowledge of the financial market is exemplary and savings that you helped us make way offset the charges incurred. We both felt at ease and were confident that your advice would be beneficial to us."
"I'd really like to recommend Stuart Logan of Orchard House IFAs, who has
just come to give us some financial advice. This is the third time we have used Stuart. As usual, he has offered some really interesting and useful advice, and we have been really impressed every time we have used him."
"Damian was incredibly helpful in re-phrasing in simple terms to allow me to better understand the questions being asked. He was absolutely incredible and made, what I expected to be a difficult process, incredibly easy. I have great trust and faith in Damian. Thank you" ~ Kelly Hobbs
"Helen is wonderful and she does her best with someone who really struggles with figures and financial concepts" ~ Elisabeth Skinner on 07/03/2019
"I find Stuart to be curious, helpful and massively professional, thank you!" ~ Nikki Watkins on 19/06/2019
"I like the personal touch, it wasn't just about my finances. A connection really helps in having trust and confidence in what you are being told. Elaine gave me that" ~ Chris Hancox on 24/09/2018
"Tricia and I would like to thank you for all the advice and help that you have given us over the past couple of years. Your knowledge of the financial market is exemplary and the savings that you helped us make way offset the charges incurred. We both felt at ease and were confident that your advice would be beneficial to us. On another note, the investments made for a close friend helped to make her final few years comfortable in the knowledge that her financial affairs were in such good hands and  that her capital will still intact on her passing. I have and will continue to recommend you at every opportunity" ~ James and Tricia Rice on 15/11/2017
Not sure what you need?
Call us on 01491 412 513
Financial planning and advice for people and businesses across Berkshire, Buckinghamshire, Oxfordshire, Hampshire, Surrey & beyond.